SasquatchParts.com
Sasquatch Motorsports produces specialty products for the 2005-2006 Jeep Liberty (KJ) CRD, equipped with VM Motori's 2.8L direct-injected, turbo diesel, DOHC 4-cylinder engine (R 428).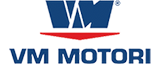 VM Motori® and Jeep® are registered trademarks of their respective owners.
Sasquatch Motorsports, LLC is not affiliated with VM Motori® or Jeep®.
We are your source for an array of KJ CRD specialty products and services including intake elbow kits, timing tool rental, gauges, gauge pods, intercooler hoses, exhaust, head studs and more.

Featured Product:
Our flagship product. Replaces the restrictive factory intake elbow, prevents soot from entering the engine, increases performance, fuel economy and reliability. Also improves glow plug access.

View our full product line-up here.